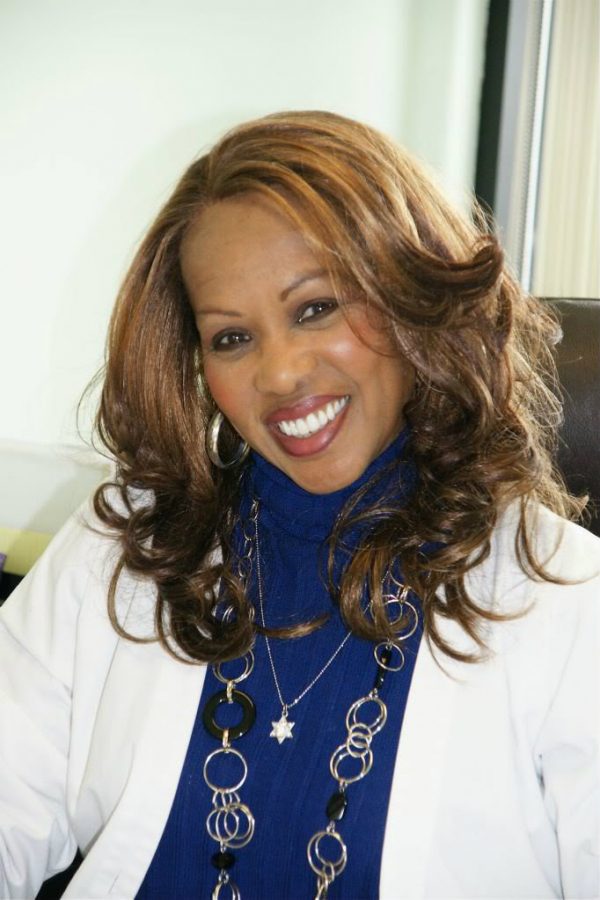 From an early age, Angel Mariah was greatly inspired by the parables of Jesus and the oratory skills of Dr. Martin Luther King Jr.  She was particularly fascinated by their ability to heal the body, heart and soul of their audience and later discovered that this interest was a clue to her life's purpose as well.
Her early interests included fashion and philosophy and she earned a Doctor of Naturopathy Degree from Clayton College of Natural Health in 1997 where she studied natural therapies, herbal formulas, colon hydrotherapy and detoxification & cleansing programs.
For the past 20 years, she owned and operated a natural health and wellness center in Santa Barbara, California.  Working with clients from around the world, she developed a unique understanding of what creates and sustains physical and spiritual well-being.
Her mission is to inspire and educate others to take personal responsibility for their health using the three-fold approach of cleansing, detoxifying and strengthening and rebuilding the whole body, mind and spirit.
Dr. Angel encourages her clients to realize that they matter and have a unique purpose for their lives.   She believes that when we as individuals discover and honor our life's purpose, we will eradicate the physical and spiritual dis-ease we see in our world today!
Passionate about her own personal health and wellness, her life's creed is the simple poem, "I Am One!"
"I am only One but I am One.
I cannot do everything but I can do something.
What I can do…I ought to do…and what I ought to do
…by the grace of God, I will do!"
She has two sons and lives in Lafayette, Louisiana.
The Standard American Diet (S.A.D.) built around animal products and refined foods which tends to be very mucus-producing in the intestinal tract. As the mucus builds up, we develop a false lining or a hose within a hose and it is this slimmy mucus lining that hinders nutrients from being absorbed through the intestinal wall into the bloodstream. Additionally, it is between this false lining and the real wall of the intestinal tract where parasites, yeasts and other unwanted invaders tend to fester & multiply.
It has been estimated that the average American is living with 7 to 25 (even as much as 60) pounds of mucous plaque packed up against the sides of the intestinal tract (particularly the large intestine). In such a state, it is possible to have some measure of bowel movement, which is why most Americans never know they are constipated.
Constipation is the "Mother of Disease" and truth is most people are constipated! And as a result, most are experiencing two things on a daily basis:
Auto-intoxication – the re-absorption of toxins from this mucous mass through the intestinal wall into the bloodstream
Mal-nutrition – or slow starvation as a result of poor absorption of the nutrients from our foods and supplements.
Don't let it happen to you and the ones you love. Detoxify today! Its up to you to take personal responsibility for your health. It is our pleasure to offer support. Call us today for an appointment.
More About Our Detox Services
Nutritional Consultations
Over the past thirty years, there has been a revolution in the way we as Americans relate to our food. As a nation, we now know all about the dangers of fats, the risks of food additives and the hazards of sugar. But what we often don't know is what to do about it. Even though we are educated on what's wrong, we lack practical guidance on the steps necessary to establish a way of eating that is healthy, delicious and practical.
For the most part, eating healthy is becoming somewhat absorbed into the American culture as we can now buy tofu and organic vegetables in many supermarkets. It is true that changing food patterns would bring down the rise of degenerative disease faster than any other single thing we could do but the increased use of fast food is a sad testimony to the fact that we still don't get the message. Our nutritional counseling sessions are designed to educate you about the benefits and options of conscious eating as well as the how to's of eating healthy nutritious foods in practical steps that can easily fit into your lifestyle.
Life Coaching
Have you ever wondered why you keep making the same choices again and again. Do you make the same choices in relationships? What about the way you handle your finances? There is a great saying: you never choose any higher than you feel about yourself. And you know how you feel about yourself by the choices you make. Our life coaching sessions are designed to help you uncover & detoxify these hidden propensities as well as discover and develop new ones because when we know better we do better!
Colon Hydrotherapy
Colon hydrotherapy (referred to as Colonics, Colon Irrigation or Colon Therapy) is a safe, gentle infusion of warm filtered purified water into the rectum from a closed system using no chemicals or drugs. Good health is as much a function of our elimination as the quality of the foods we ingest. Considering that over 400 million dollars are spent annually on laxatives 140,000 Americans are diagnosed with colon rectal cancer and of this group, 44% will die as a result of this disease. Colon cancer is the 2nd leading killer in the U.S. Periodic cleansing of the colon can prevent stagnation and minimize the exposure of cancer causing agents to the colon wall. Colon hydrotherapy is a natural, safe and effective healthcare modality now recognized all over the world! The choice is yours!
3-Day Liver Gallbladder Cleanse
This 3-day Detox program cleanses the major filters of the body including the liver and gallbladder with the use of natural proprietary herbs. Many attempts to detoxify fail or create discomfort due to not first cleaning the body's filters. If the years of accumulated toxins, chemicals, preservatives and artificial additives are not first removed from the filters, the toxicity stirs up and simply relocate to other areas in the body. This often results in a tired, irritable, sick or nauseous experience while detoxing which causes a lot of people to give up. Cleansing the filters first eliminates this harsh reactive problem & ensures a more comfortable detox experience.
Chi Oxygenation Therapy
Introducing the Chi Machine! Go ahead… Stretch! Yawn! Doesn't that feel good?
There's a physiological reason why it does. In the process of stretching and yawning what is actually happening is:
when you yawn, the lungs will with air
greater oxygenation occurs
pressure on the intevertebral discs momentarily releases
the autonomic nervous system is stimulated
The undulating action of the Chi machine stimulates the autonomic nervous system to open the bronchial tubes of the lungs allowing the body to take in more oxygen efficiently. Consequently, the circulation has to increase to handle the additional oxygen and it's much more difficult for disease to take hold or continue to exist when the presence of oxygen is increased. While using the Chi aerobic exercise, you get a full body massage, including the internal organs and all body systems.
The Chi Machine also enables the nervous system to detoxify by normalizing cerebrospinal fluid flow, which is responsible for taking toxins out of the nervous system. Detoxification is extremely important to the healing process.
This detoxification is created by the rocking and fishtailing of the sacrum, along with the frequency the machine generates, which is a perfect square of the basic cerebrospinal fluid rhythm. Traditional forms of vigorous exercise provide health benefits, but most, also consume vital oxygen and compress intevertebral disks. Fatigue or physical stress generally result.
Plus, you are massaging the spine and deeper organs. While that's happening, if you measure the brain wave, it's in alpha state, so you gain the benefit of both exercise and relaxation. But the best part is that when the machine shuts off, you actually have the experience of Chi, or the primal life energy moving up the spine, out the top of the head, and then showering down upon your extremities so that you lie there in a pool of your own pure energy.
Oxygenates cells
Stimulates nervous system which opens bronchioles of the lungs
Increased exchange of oxygen between lungs and the blood stream
oxygenates cells thus increasing cellular metabolism.
Balances Spine
As the Chi machine gently moves the body, certain conditions of misalignment & complications in the vertebral joints may be corrected or eliminated
Exercises Internal Organs
Aids in unblocking energy pathways which raises level of functioning for the body's internal organs.
Strengthens immune system
Stimulates globulin production which increases the body's immune defense system.
Restores Balance for:
Insomnia
constipation
digestive problems
aches and pains
anxiety
mental stress
palpitations
numerous other ailments…